Telemedicine - Interactive Video Conferencing
A video image can be worth a thousand words.
About Telemedicine
Known to many as interactive video conferencing (IVC), Tele-health, and Tele-homecare, Telemedicine is the latest state-of-the-art video broadcasting utilized by neurologists and patients alike to see and hear each other without the hassle of travel.
Treatment at Home
Telemedicine systems are highly effective and widely recommended by medical professionals and patients alike. In most circumstances, interactive video conferencing (IVC) is just as effective as in-office consultations with lower expenses.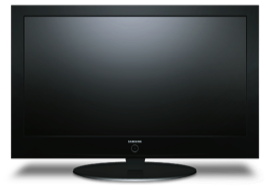 Why Telemedicine?
Many patients with movement disorders such as
Parkinson's disease
and
dementia
don't live near quality hospitals with fellowship-trained neurologists. Telemedicine affordably allows residents in rural areas around the world to receive world class healthcare at a fraction of the cost and time all in the comfort of their own home.
With the increasing cost of healthcare in the U.S., medical professionals' resources are stretched to their limits. Telemedicine allows neurologists and movement disorder specialists to spend more time with their patients.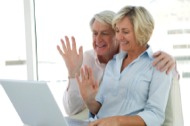 The easier it is for patients to get health care, the more likely they will receive the care required for their condition.
Patients feel less anxious during the use of telemedicine technologies.
Both the doctor and patient can reduce transportation time, expenses, and emissions.
Telemedicine bridges the gap between phone calls and office visits.
With some insurance companies not covering mental illnesses, IVC can greatly reduce the financial burden of patients.
Neurologists around the world use tele-health to follow up with patients.
Conversations via Vsee are protected by end-to-end 256-bit AES encryption that is FIPS-140 certified and has a secure API for HIPAA work flow. The telemedicine software we use is used also by organizations such as, the Navy SEALs, the US Congress, and NASA Space Station Mission Control.

VSee does not require any servers and costs less than 50% than other services.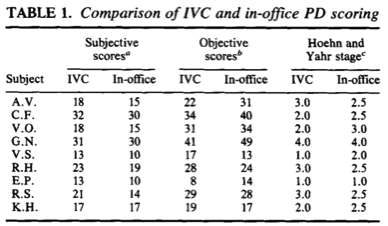 The effectiveness of IVC technologies has been studied extensively and results overwhelmingly show that telemedicine improves healthcare. For example, half of visiting nurses at Penn State University in 2001 saved $700 per patient and pass on the savings. At UT Alzheimer's Disease Center, doctors were able to check the progress of patients that lived over 200 miles away.
An in depth study has shown that patients love interactive video conferencing. The chart on the right shows patients' ratings of interactive video conferencing were as high as in-office visits. With its ability to provide rapid, high resolution audiovisual transmissions of radiographic images, stethoscopic examinations, and sonograms, IVC units are perfect interim check-ins with a neurologist.
Set Up Telemedicine Today
Get in touch with our specialists to learn more and get setup with interactive video conferencing.
Phone: (626) 792-MOVE
Fax: (626) 793-LISK
Compressed video transmission will not serve as a substitute for the traditional "hands on" clinical interview and examination but rather enhance interim care.