CA State Athletic Commission Approved Licensing Examination in Pasadena
NOW Providing Comprehensive Licensing Exams For The California State Athletic Commission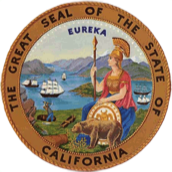 We offer professional athlete physical examination testing for those that need a license to compete in professional boxing, mixed martial arts, kickboxing, and any other combative sport requiring licensure by the State of California.
All appointments can often be completed same day. The option to schedule on different days is available as well.
We work with expert physicians in all required fields
✓
Neurologist for Neurological Exam and Complete Physical Exam

✓
Ophthalmologist for Eye Exam

✓
Cardiologist for EKG clearance

✓
Radiologist for 3T MRI (the best resolution available in the United States)

✓
Lab testing: Hepatitis B, C and HIV 1 & 2
All paperwork is completed and faxed at the end of the business day to ensure expedited receipt by the State of California.
Total package: $770

Individual services can be done but at the higher normal cash pay rate MRA (MRI of Brain Blood Vessels) and Neuropsychological Testing (ImPACT) is not required for licensure but available at an additional cost.
Get in touch for more information and to schedule your examination testing now: